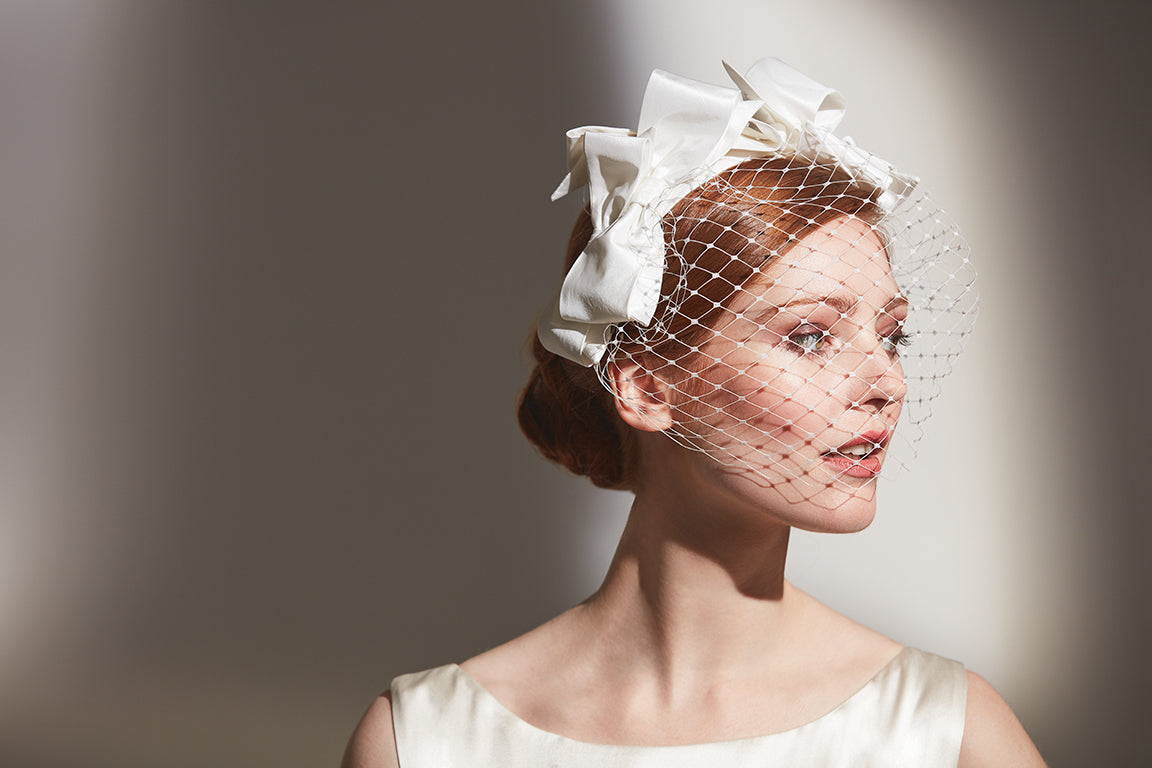 Our aesthetic is feminine with a modern timeless elegance. We have over 28 years of experience in Millinery and we work closely with many of London's leading bridal designers.
At Rachel Trevor-Morgan we offer the ultimate couture millinery service for our brides. We understand what is required to work with each dress as well as the personality of each client. A visit to our showroom is positive, relaxed and enjoyable.
We have a wide range of headdresses and hats to try in the showroom but we are also happy to work with you on particular commissions.
We design headdresses to perfectly compliment your dress – whether you want to make a grand statement or if you simply want to add the finishing touch. We are there to guide you through the styles that work for you.
Each headdress is hand-made from start to finish in our workroom. Shapes are hand-blocked and flowers expertly made with petals being dyed, cut and shaped by hand. We use fine silks, lace and tulle, hand-beading and crystals.
This process ensures each piece is tailored to meet your vision.
The initial consultation takes around one hour. You will have the opportunity to try on lots of styles from the full collection which is available in our St James's Studio. Rachel or one of her team will be on hand to advise.
Where possible, please bring your outfit or a swatch of your fabric. Actual fabric swatches are required for a perfect colour match. There is normally one fitting to ensure that you are happy and for any adjustments to be made. More complicated orders may require further fittings. Your order will be ready to pick up shortly after.
All our pieces are hand made to order although we do sometimes sell our samples off the peg. Please allow 4-6 weeks for your order to be made. We are however able to accommodate last minute orders and 'headdress emergencies' where possible. Our prices range from £600-£1500 for bespoke headpieces.
Our team is always on hand to help with questions about ordering online or visiting the Atelier.
BOOK A CONSULTATION
Please let us know if you would like this consultation to be virtual or in person.